Dedicated Server
We now have a dedicated server.
1. Visit the Convoy page in the game
2. Search for Wheeling Vikings
3. Join Host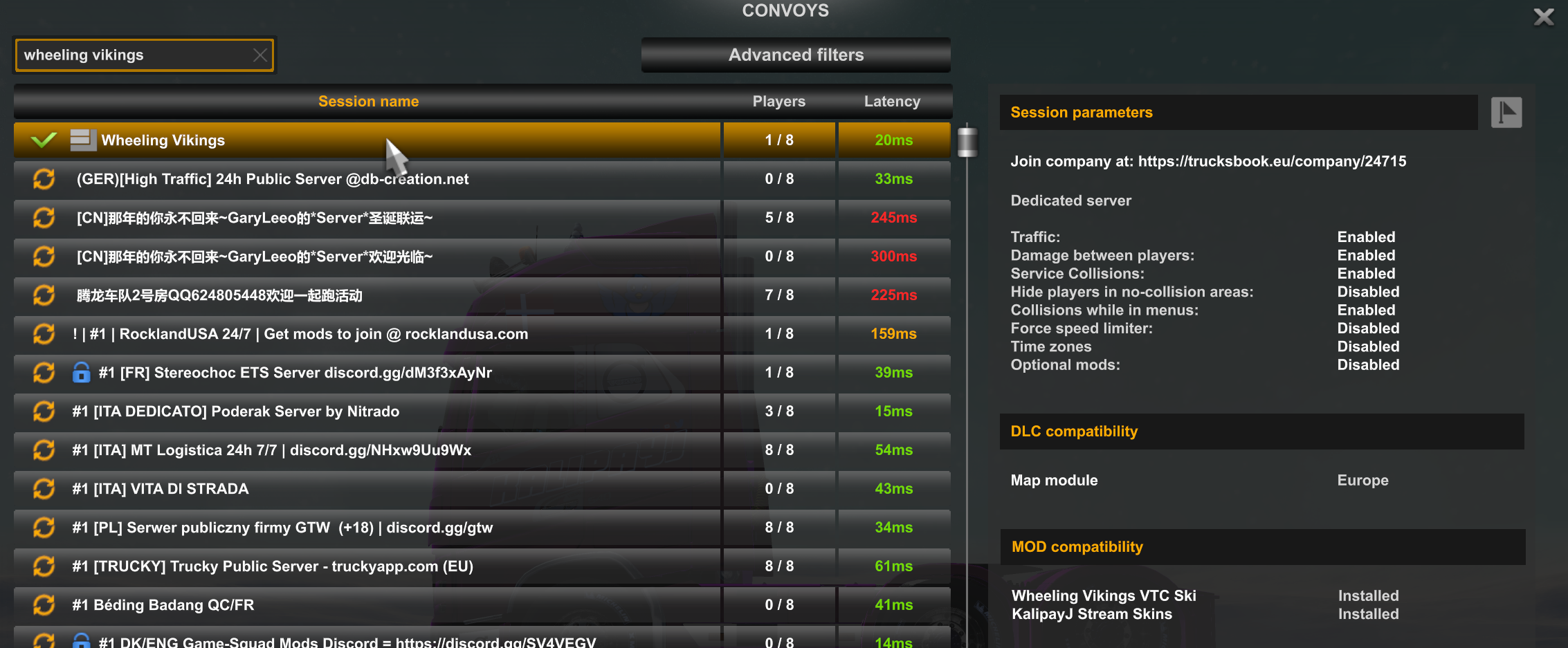 Mods for now include:
– Wheeling Vikings VTC Skins
– KalipayJ stream Skins
– ProMods Europe (1.47)
Both are available from the Steam Workshop, easy to acquire when connecting.
All are welcome to connect and play, as long as you're nice to others. Go check Our VTC Page!